If you do not see what you are looking for please do get in touch. I make a lot of my jewellery to order, and it's really hard work keeping my website full of goodies.
B38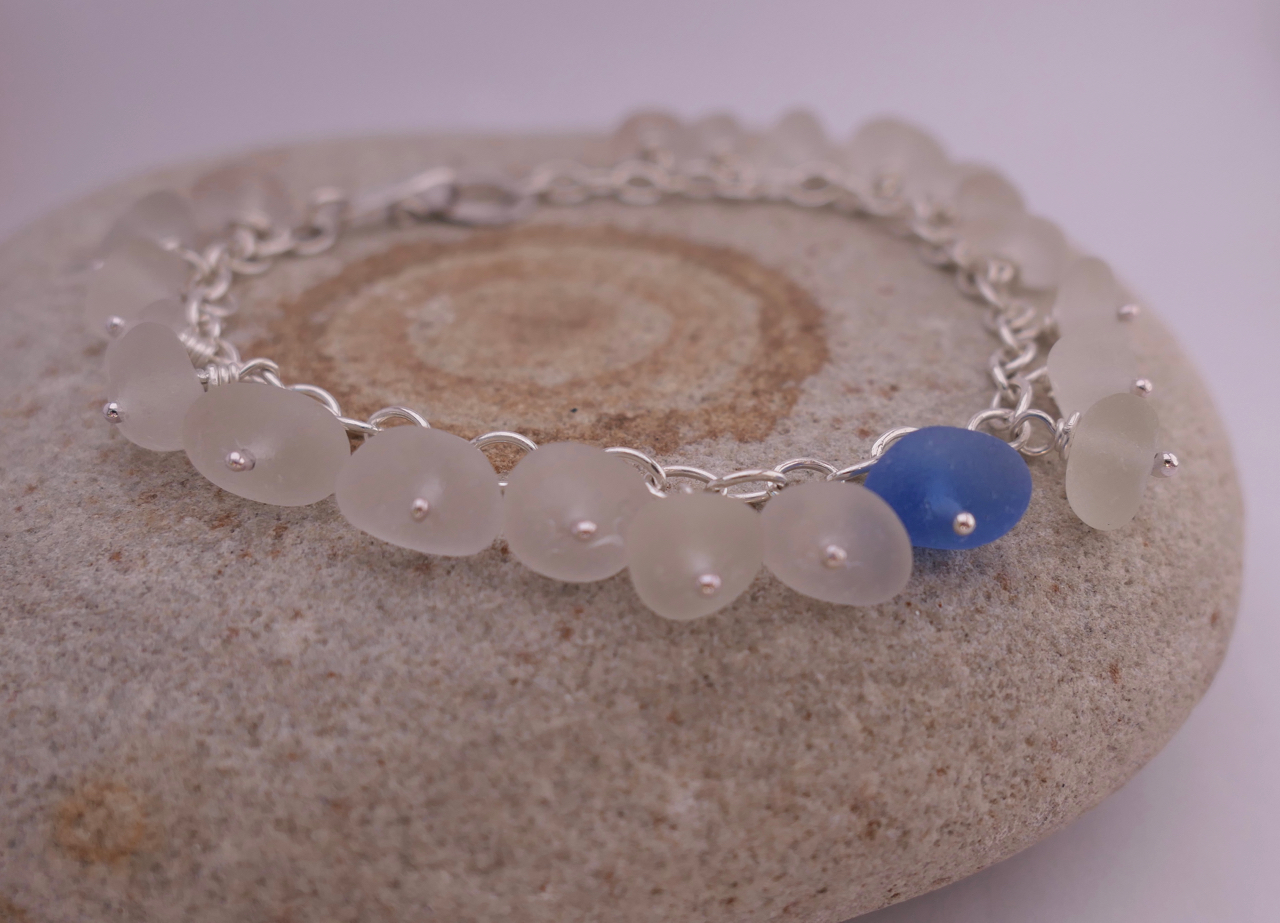 £ 45
White and blue sea glass charm bracelet
I have paired up a single blue sea glass pebble with 20 white pebbles on a sterling silver chain bracelet.
I think it would make a beautiful piece of wedding jewellery, if you love sea glass.
Something old, something new, something borrowed, something blue.
If you prefer I can make similar bracelets with a different colour accent.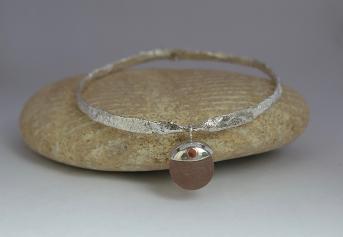 £65
Available from Hartlepool Art Gallery
SOLD
I was really chuffed to find this pale pink/lilac sea glass and such a wonderful shape.
I have made a reticulated silver bangle including some wire wrapped around the opposite end to the sea glass charm, so this piece is totally unique. I have used a hand made copper headed silver pin to fix the glass into the silver bail.
The bangle measures 70mm in diameter. The glass measures 14mm in diameter.
Hallmarked.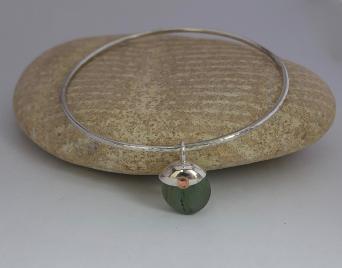 £60
Available from Hartlepool Art Gallery
SOLD
A lovely simple hand made silver wire bangle with a hammered texture, attached to the bangle is a pale green sea glass charm, which has some streaks running through the glass.
The charm is fixed to the bracelet with a hand made bale and silver pin with a copper head.
The bangle measures 66mm in diameter, the glass measures 13mm in diameter.