Beach Buttons & Belemnites
I have found a variety of interesting glass, pebbles and pottery on my walks along the North East coasts.
I thought these would make for some unusual buttons to add that bit of individuality to any project.
Postage costs for buttons is only £0.50 when purchasing buttons up to a total of £9.99 (this will be applied at checkout).
Coming soon new range of buttons. If you can't wait pop along to Festival of Thrift 14/15th September where I will have all my buttons on display.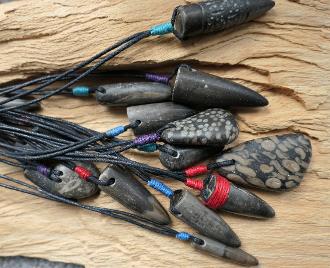 Latest finds from the North Yorkshire coast - Belemnite fossils!